INTRODUCTION
For the fourth and next to last review in our Ardbeg series we have Dark Cove – the 2016 Limited Edition Ardbeg Day whisky release. After Glenmorangie bought Ardbeg in 1997, the distillery, under the direction of Dr. Bill Lumsden, has marched through the 2000s with at least one new release each year, and in some of those years there have been multiple special releases. The distillery website describes this special bottling as – "Take this whisky and hide it well. For its heart has been matured in DARK SHERRY CASKS, imparting waves of treacle toffee, coal tar, squid ink, noodles, and toasted coffee grounds. Inspired by our turbulent past, this whisky is a clandestine meeting of Ardbeg matured in ex-bourbon casks and a heart matured in dark sherry casks. The darkest Ardbeg ever."
ARDBEG DARK COVE STATS
Mash Bill: 100% malted barley dried over peat
Casks: first fill and refill ex-bourbon oak casks + "dark" sherry casks
Age: NAS
ABV: 46.5% (93 proof); the non-committee release
Producer: Ardbeg Distillery
Price: $105-115
Availability: getting harder to find, but still on the shelves in some stores

SCORING NOTES
Notes where Jeremy and I agree will have no annotation – differences and slight variance are annotated by inclusion of our initials (WJ) or (JR).
APPEARANCE
golden amber – nice color (not sure about the "darkest ever" Ardbeg publicity comments– maybe so, but still not a very dark scotch)
NOSE
some similarities to Ardbeg Uigeadail on the nose, sweet honeyed smoke, tar, slight medicinal note, a tart citrus note – lemon-lime furniture cleaner (WJ); salt, chloraseptic, cereal note with baking spice, rubber, a 'cooling' note – a bit like Vicks vapor rub or eucalyptus (JR)
PALATE
salt, slight tingling on front of the tongue, smoke and more smoke, a charred toffee sweetness, some pepper spice, the smoke and ash note mutes much of the sweetness as it progresses (WJ); savory, too meaty, pepper, salty, ash at end (JR)
FINISH
medium finish – not as long as I expected in this case, charred oak, some leftover ash, a bit of bitter chocolate, coffee (WJ); salty sea, decent length but too savory (JR)
SYNOPSIS
ARDBEG DARK COVE: Of the five Ardbegs we have or will taste in this series the Dark Cove comes in at #5 overall for me and #4 for Jeremy. We each have a different favorite of the group but are pretty consistent in our views here. Final thoughts – for Dark Cove to be made up of "dark" sherry casks, the end product does not produce to expectations. With the other options available that we have reviewed – I'd put my money elsewhere and not seek this one out. Not a bad dram by any means, but for the price you can get more bang for your dollars.
ModernThirst.com Score: 86 (combined); 86 (WJ) and 86 (JR)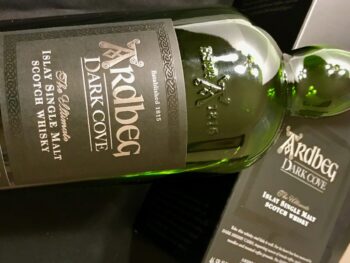 WRAP-UP
Next up and final installment in this series is the Ardbeg Kelpie – the 2017 Ardbeg Day release. Until then, if you have comments please send them our way. The whisky quote of the day as we bid farewell on this latest installment is from Carrie Bradshaw (character in Sex in the City) – "I'd much rather be someone's shot of whiskey than everyone's cup of tea."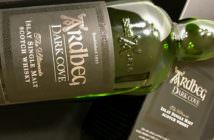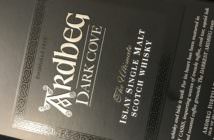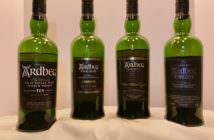 The post Ardbeg Dark Cove appeared first on ModernThirst.
Recent Posts