INTRODUCTION
We have now arrived at our last Ardbeg review, the fifth in the series. Today, we have Kelpie – the 2017 Limited Edition Ardbeg Day whisky release. The distillery website describes this special bottling as "named for the legends of the sea around Ardbeg. Its powerful aromas of oily peat, salty seaweed and tarry rope have been produced by virgin oak casks from the Black Sea, intermingled with the hallmark Ardbeg flavor profile. Waves of spicy black pepper give way to a delectable tide of bacon and dark chocolate. Incredibly deep."
VITAL STATS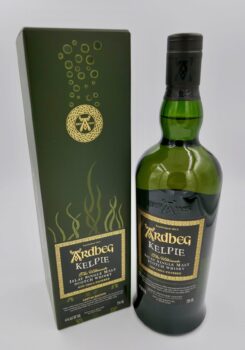 Mash Bill: 100% malted barley dried over peat Casks: standard Ardbeg from first fill and refill ex-bourbon oak casks + virgin oak casks from Russia Age: NAS ABV: 46.0% (92º); the non-committee release, non chill-filtered Producer: Ardbeg Distillery Price: $110-120 Availability: limited and getting harder to find, but still on the shelves in some stores
SCORING NOTES
Notes where Jeremy and I agree will have no annotation – differences and slight variance are annotated by inclusion of our initials (WJ) or (JR).
APPEARANCE
golden honey – a darker Ardbeg amongst the five recently tasted
NOSE
wow – a lot going on here, a rubber bike tire inner tube, phenolic, cherry cough syrup, some honey and vanilla, dark chocolate, the sea (WJ); charcoal, peat, new car tires in an auto store, pepper, something floral, menthol and cooling eucalyptus, marshmallow, toast, smells like the sea with maybe a hint of fish (JR) – and just one quick note – Jeremy and I make our notes separately without discussion and then compare once the tasting is finished
PALATE
great – smoky lead with toffee, butterscotch, coffee notes, burnt marshmallow sweetness, a grill as it is going out – charcoal note, like a touch of char on a piece of pork (WJ); tastes like tires, dead-on match between smell and taste, thick, oily, salt brine (JR)
FINISH
rubber and creosote, dark chocolate, a slight burnt note – but pleasant (WJ); fairly short, dark fruit, sea brine (JR)

SYNOPSIS
ARDBEG KELPIE: Final thoughts on this viscous, nice mouth-coating dram. Of the five Ardbegs tasted for this series, this one would fall right in the middle at number three. One could spend hours savoring this whisky – sorting through the layers presented. I'll admit it could be polarizing to some, but we like it.
ModernThirst.com Score: 91 (combined); 91 (WJ) and 90.5 (JR)

WRAP-UP
We really enjoyed working our way through the Ardbeg series and have found some whiskies we plan to keep stocked on our shelves – Corryvreckan for Jeremy and Uigeadail for me. The whisky quote of the day as we bid farewell on this latest installment is from Humphry Bogart (reportedly his last words): "I should never have switched from scotch to martinis."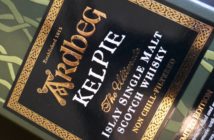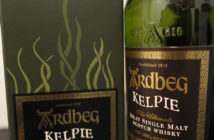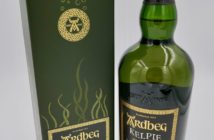 The post Ardbeg Kelpie Review appeared first on ModernThirst.
Recent Posts