www.bethebartender.com
In light of Mexican Independence Day next month, I figure we better dive into tequila a bit.
Most people think of one thing when they think of tequila, the margarita. Which is fine but I want to get you involved in how the people down in Mexico drink their tequila, with Sangrita. Drinking Tequila with Sangrita has been a common practice for people since around the 1920's and it is not going to stop anytime soon.
So what is Sangrita?
Sangrita is a non-alcoholic beverage meant to accompany neat, high quality, tequila which cleanses the pallet in between sips, like cheese at a wine tasting. Sangrita translates directly to "little blood".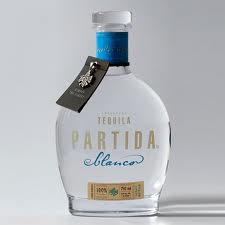 The most traditional form of Sangrita is composed of either pomegranate juice or tomato juice (pomegranate vs tomato as a base is somewhat of an ongoing Sangrita battle!), accompanied with orange and lime juice and a spicy element (from either hot sauce or dried chili) which can be adjusted to your own taste.
There is no one "all-being" recipe for Sangrita, it kind of varies like pasta sauce does. After extensive "research" on this, I have come up with a recipe that I think is really solid. Also, another one from Partida Tequila that is amazing as well.
---
My Sangrita Recipe
Ingredients
5 oz Tomato Juice
4 oz Orange Juice
2 oz Partida Agave Nectar
2 oz Fresh Lime Juice
2 Dashes of Worcestershire Sauce
2 Dashes of Tabasco Sauce
Pinch of Salt, Pepper, and Smoked Paprika
Directions
Mix all ingredients in a small pitcher and chill in the refrigerator for at least 2 hours. Set out to let the Sangrita come to room temperature. Pour into a shot glass or pony glass and serve with your favorite tequila. I recommend Partida Blanco Tequila with this recipe.
---
Partida Sangrita Recipe
Ingredients
2oz Tabasco or Cholula Hot Sauce

1 oz Lime Juice

7 oz Orange Juice

2 oz Grapefruit Juice

1 teaspoon Salt

2 teaspoons Fresh Ground Pepper

15 oz Tomato Juice

1 Jalapeno (Cut in half with seeds)
Directions
Add all the ingredients into a pitcher. Stir until the salt & pepper is dissolved. Let the mix
sit for 15mins to 30mins with the Jalapeno then when the right heat level is reached then
discard the jalapeno pieces. Keep Refrigerated. Enjoy Sangrita!
---
There are some myths about Sangrita
This concoction came to be from a mixture of left over juices following a night of partying. Which I believe

Sangrita was born from the remaining juices left in a bag that contained fruit salad from a local street vendor.
Whatever may be true, it is true that drinking tequila with Sangrita is delicious. It is an excellent pair and however it was originated, we are glad that it was. So the next time you drink tequila, give Sangrita a try and let me know what you think. You will probably never drink tequila the same again.
www.bethebartender.com
Recent Posts