by Jordan Catapano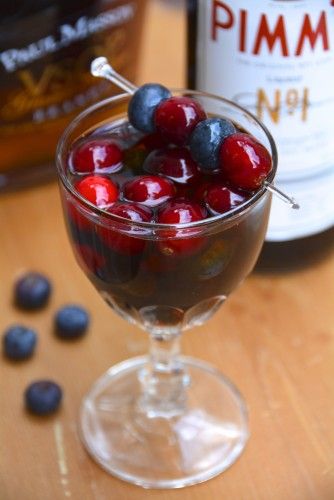 You absolutely must have a bottle of Pimm's No. 1 in your home this holiday season. Pimm's has long held a spot in the premixed drink category before high-end bottled cocktails became trendy. The spirit is gin-based and flavored with a variety of herbs and liqueurs. You can pour it straight into a glass packed with ice or doctor it up with a few additional ingredients. Either way, by keeping a bottle of Pimm's in the cupboard you'll always have a perfect cocktail just a pour away.
Festive Pimm's Cup
2 ounces Pimm's No. 1
1 ounce cranberry juice
½ ounce Paul Mason VSOP's
Whole cranberries and blueberries for garnish
Directions: Combine the Pimm's, Paul Mason VSOP and cranberry juice in a martini shaker filled with ice. Shake a few times to mix the ingredients together and then strain into a glass. Garnish with fresh, whole cranberries and blueberries for décor.