by Jordan Catapano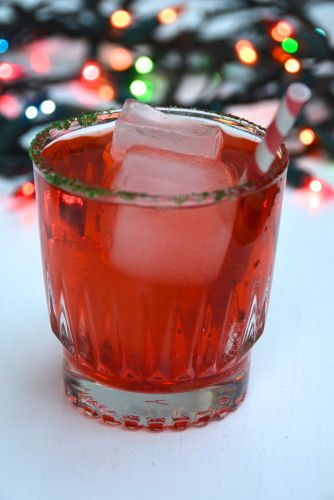 Imagine what poor Mrs. Claus has to put up with all year long. She has elves incessantly running around the house, a constant mess of toys, nine enormous stinky pets to feed, and a husband who responds to everything she says with a snarky "ho ho ho." Mrs. Claus deserves a drink.
Slightly sweet with a burst of refreshing peppermint liqueur, this festive red and green cocktail is the perfect beverage to celebrate the holiday season with. Cheers!
Mrs. Claus Cocktail
2 ounces Kettle One Vodka
2 ounces cranberry juice
1 tablespoon DeKuyper Blustery Peppermint Schnapps
½ tablespoon Rose's Grenadine
Green sugar for the rim
Directions: Dip the rim of your glass in an extremely shallow layer of grenadine or dot the grenadine along the rim with the tip of a spoon to prevent the red syrup from dripping down the glass. Put the rim into a layer of green sugar and shake off the excess. Fill the glass with ice, then add the vodka, cranberry juice, peppermint schnapps, and grenadine. Stir well and serve.