Pumpkin Pie Jello Shots are tasty, fun, and easy. These are my favorite party treat for fall!
It's Pumpkin Week here at The Cookie Rookie, and I might as well keep the week rolling with one of my favorite all-time pumpkin recipes, PUMPKIN PIE JELLO SHOTS!!! I love fun and unique cocktails, and jello shots fit into that category. These bite-sized treats are adorable, easy, and so delicious. They're dangerously pop-able! (Like really, dangerous)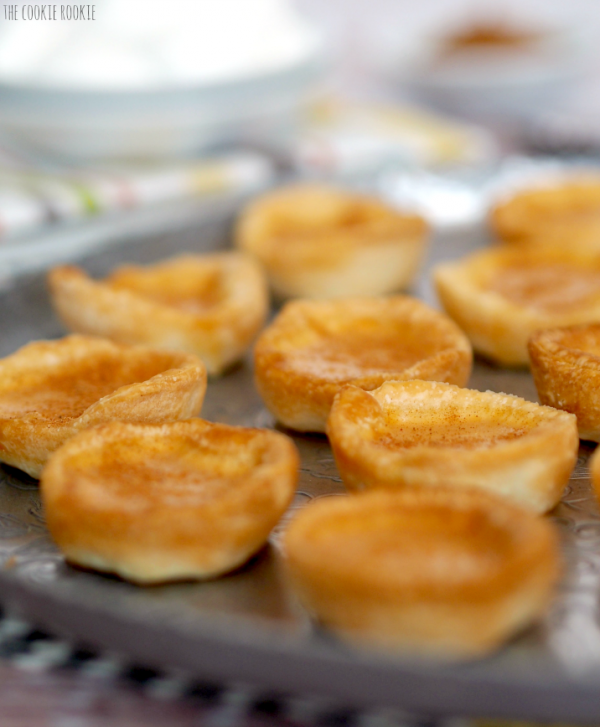 I was so inspired when I saw this recipe on Pinterest. What a super cute (and super yummy) idea!! I knew I wanted to make them smaller, but loved her idea and recipe (and secretly wished I had come up with it all on my own!!!). After a few tweaks and adjustments…I had my new favorite pumpkin recipe. And wow are they good.
I first tried them with premade phyllo dough mini shells. The jello soaked in to the shells, and didn't set up at all. Shucks!! Back to the drawing board. I ended up using pie crust in a mini muffin tin to make these perfect little beauties. They worked like a charm. And using actual pie crust makes these taste even more like the best dessert on the planet…pumpkin pie. Win, win.
If you want to pumpkin spice up your get-togethers this fall, these little Pumpkin Pie Jello Shots are just the thing.
People will love them!!! Cheers!
Be sure to click on the top banner or the banner below to see the rest of our favorite pumpkin recipes! Happy Pumpkin Week y'all :)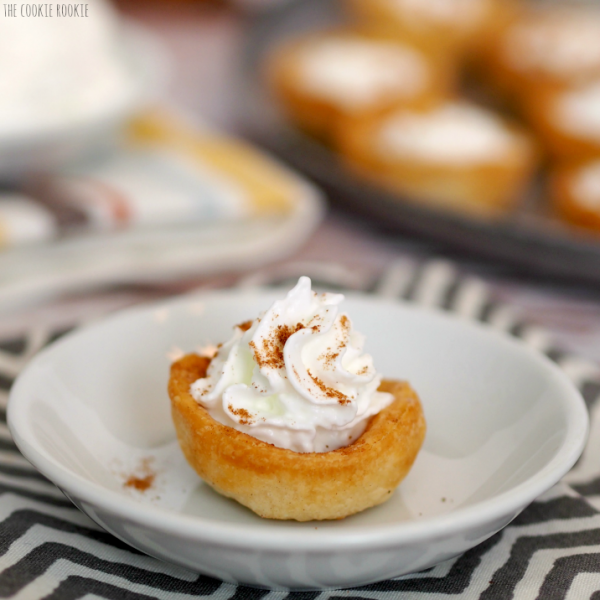 Click HERE to see the full post, photos, and recipe on The Cookie Rookie!
The post Pumpkin Pie Jello Shots appeared first on The Cookie Rookie.
Recent Posts