I have been wanting to create another sake cocktail but wanted to add a seasonal spin. This is the perfect summer sake cocktail with the addition of rainier cherries and Aperol. I traditionally have sushi or some type of Japanese food on Friday nights so I figured this would be the perfect addition to my Friday night meal or happy hour. I am planning on inviting a few friends over and serving a pitcher of these cocktails along with some easy appetizers including edamame, seared tuna, and a sesame salad. I love making drinks that are easily enhanced. This drinks takes your ordinary sake and enhances the flavor with summer infusions. Crank up your Friday night with the summer sake cocktail! Cheers!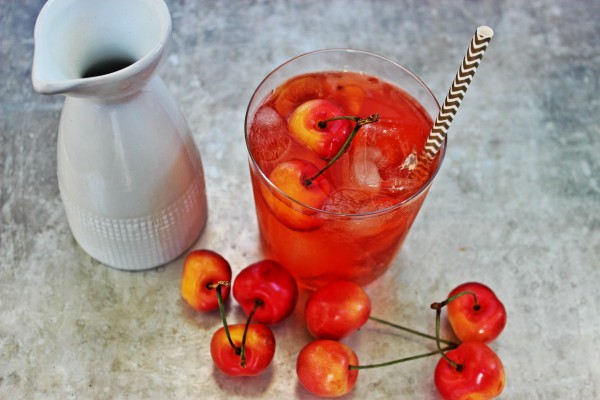 Recipe: Rainier Cherry Sake Refesher
Ingredients
2 ounces of Sake
1 ounce Aperol
1 ounce of club soda
6 rainier cherries (4 for the drink and 2 for the garnish)
½ cup of ice
Garnish: Rainier cherries
Instructions:
In a cocktail shaker add Sake, Aperol, rainier cherries, and ice
Muddle mixture then shake for 20 seconds and strain mixture into serving glass
Top with club soda
Garnish: Rainier Cherries
Yields: 1 serving
Cheers!
Recent Posts