Review: Paul John Batch 2 Indian Single Malt Whisky
Edit Post
Contributed by EZdrinking on Dec 20, 2017
Five readers love this post.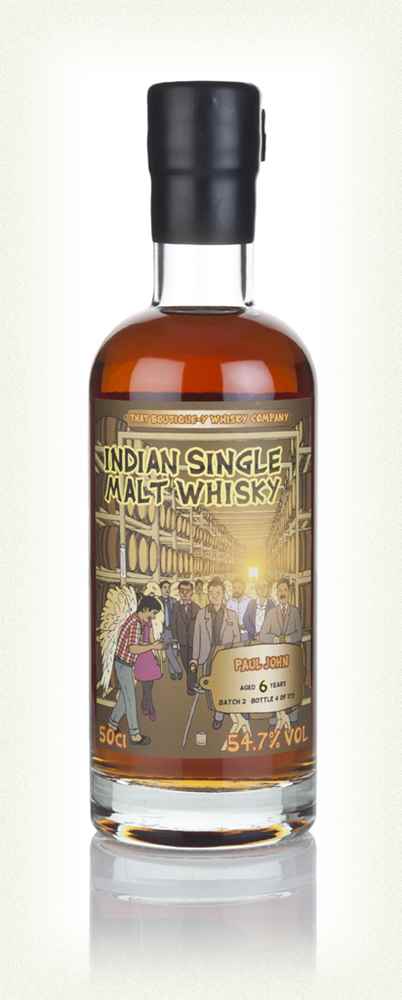 Paul John Batch 2 Indian Single Malt Whisky was distilled by John Distilleries in Goa, India, aged for 6 Years and bottled by That Boutique-y Whisky Company at 54.7% ABV
Price: $108.12 for 500ml
John Distilleries has been blending whisky since 1992, but in 2008 the company began producing single malt whisky. Their whisky is made with two Indian copper pot stills with a capacity of 3000 liters per day, and the whisky comes out around 63.5% ABV. Once distilled, their whisky is aged in American white oak barrels and once they reach maturity the barrels are vatted and the whisky is bottled without chill filtration. Because of the climate of Goa, the whisky barrels lose quite a to the Angel's Share and for Batch 2, That Boutique-y Whisky Company selected a barrel that came in at 54.7% ABV after 6 years.
Tasting Notes
Nose: The whisky has a strong alcohol nose that carries aromas of malt, oxidized wine, baked apples and caramel.
Palate: The palate is smooth, round and slightly smokey. The initial taste is subtly sweet with notes of dried or candied fruit and roasted nuts.
Finish: The finish is medium long, hot, and tastes of malt, nuts and the faintest hint of curry.
Conclusion: Paul John is an interesting whisky that served neat is obscured by the high proof. With a little water the whisky opens up nicely and shows more of its sweetness and smoke without the burn of the alcohol. With a touch of water, the finish is also much smother and has a nutty flavor, more reminiscent of a classic single malt. While Paul John is definitely a well made spirit, for its age, I'm not sure that I would spend over $100 for this whisky. Though, if you are interested in tasting what is probably some of the best single malt whisky coming out of India, Paul John should be on your short list.
Thank you to Master of Malt and That Boutique-y Whisky Company for providing the free sample.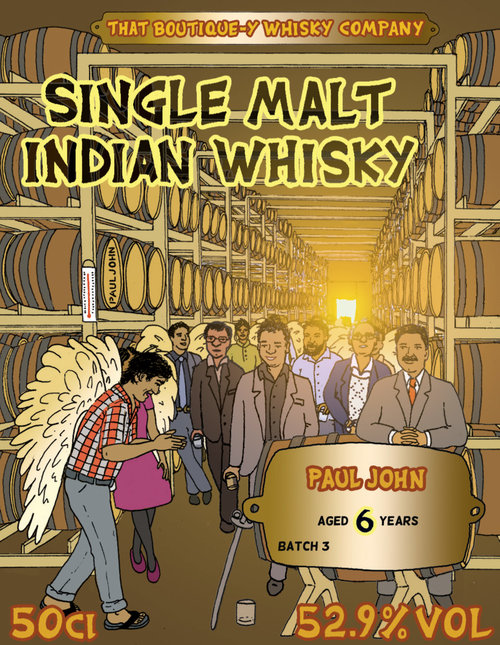 Recent Posts