by Jordan Catapano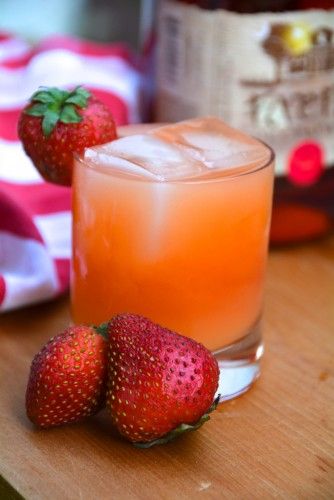 When you've got a cocktail like this to look forward to you will have absolutely no problem getting out of bed on the right side. This brunch beverage is comprised of freshly squeezed orange juice and the sweet and flavorful Firefly Moonshine in strawberry flavor. Because this is such a smooth cocktail, you may never even realize that you're drinking raw corn whiskey. Cheers!
Strawberry Glow
1 ounce Firefly Moonshine Strawberry*
1.5 ounce fresh squeezed orange juice
Directions: Fill a rocks glass or tumbler with ice. Pour in the Firefly Moonshine Strawberry and orange juice. Stir well and serve.
*Check your local store for availability.