Mmm tequila. Wait, no, that's not right. Mmm Valentine's Day. There we go. Do you have special plans for the big day? If you're anything like me, you're already set (don't tell Alice, I like to keep it a surprise). With Valentines, you want to keep your predictability to a minimum. Flowers are nice. Chocolate is always great. Champagne is never wrong. However, everyone has done that. What you need is a special cocktail to show your true feelings. What you need is a Strawberry Mexican Mojito.
You read that right: Strawberry Mexican Mojito. I bet you can guess what you're getting. Lime juice, strawberries, mint and (this is the best part) tequila! This is the perfect Valentine's drink if you're not feeling chocolate and mint in a Grasshopper.
Instead of chocolate covered strawberries, you get tequila soaked strawberries — I promise, this is more exciting and romance inducing.
You're getting the refreshment of a mojito, except with the indulgence of strawberries and the (dare I say) extreme amore tequila brings. When we're talking tequila, there are many you can choose from out there, but our recommendation? Hornitos Plata tequila.
Why Hornitos Plata? Good question. Good answer: because it's fantastic.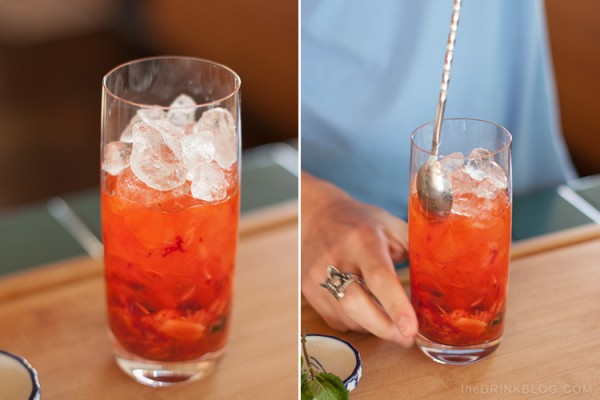 You want something a little more in-depth than that? Fine, fine, I can do that too. Their plata (or silver for all you gringos out there) is the purest, truest form of the agave flavor — no aging, no oak, no nothing except pure agave.
It has some nice herbal and floral notes that'll work with the mint and strawberries. Don't believe me? Get a bottle and test for yourself. You won't be sorry you did.
Still not convinced? Take their word for it, they say it's "beautiful, mischievous, sexy and tastier than [they] have any right to talk about."
You want mischievous and sexy for Valentine's Day don't you? Of course you do. Get thee some Hornitos Plata and make a Strawberry Mexican Mojito.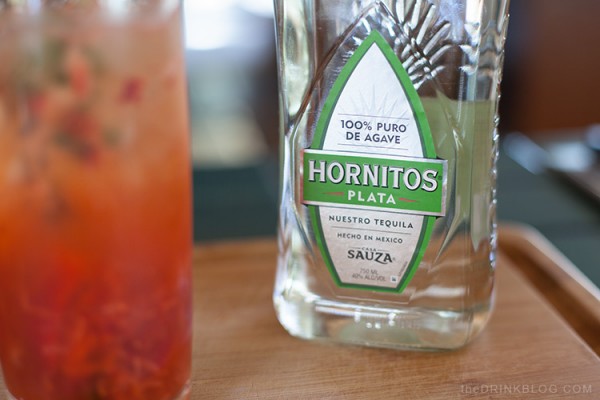 Strawberry Mexican Mojito
Author:
The Drink Blog
Recipe type: Drinks
Servings: 1
Ingredients
1 OZ. LIME JUICE
1 OZ. AGAVE NECTAR
4 MINT LEAVES
2 OZ. HORNITOS PLATA TEQUILA
3 STRAWBERRIES
CLUB SODA
Instructions
Muddle the strawberry, agave and mint together.
Add ice and plata tequila.
Stir.
Top with club soda.
Garnish with strawberry and some mint.
Get ready for true Valentine's love.
Recent Posts