The daiquiri is a scared thing among Tikiphiles. It's spawned a lot of the classics we know as Tiki cocktails. This simple formula of lime, sugar and white rum has proven to be a perfect canvas for Tiki artists to work magic on time and time again. At the same time the pineapple is in many ways a symbol the tropics, Hawaii, and Tiki itself. So in our mind we needed a daiquiri that showcased these two together.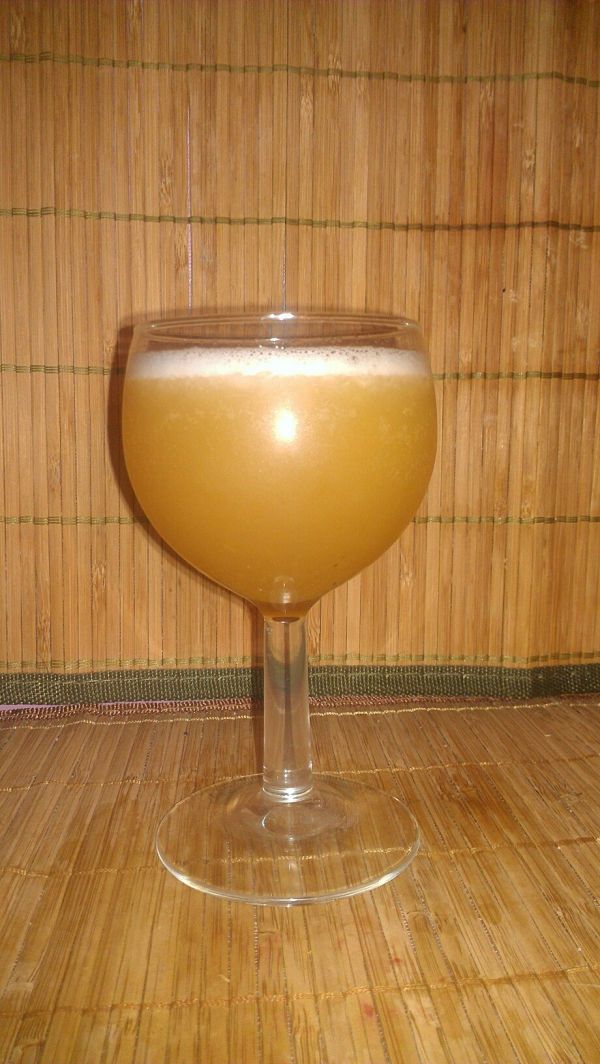 Naturally we looked in one of our favorite parts of Beachbum Remixed, the daiquiri pages. Herein we found the Carioca Hawaiian Cocktail from the Carioca rum company. Carioca rums are virgin islands rums and I have heard they are made at the Cruzan distillery. So we happily used some of our favorite Cruzan rums instead. The recipe greets you rather oddly with a mere teaspoon of simple syrup to do the task. Now pineapple has some nice sweetness but when you use nothing but fresh juiced pineapple like we do you realize it has nice acidity as well. Still if it's good enough to be in the Bum's book it's good enough to be in our glass so we shook a couple up.
Carioca Hawaiian Cocktail
Ingredients
½ oz fresh lime juice
1 oz fresh pineapple juice
1 teaspoon simple syrup
1 ½ oz Virgin Islands white rum
1 dash Angostura bitters
Shake with ice and strain into a chilled cocktail glass or coupe.
The Carioca Cocktail is very tart as just the recipe itself would make you think. It's a light greenish yellow with plenty of pineapple froth and a lovely aroma of spice, sugar, and pineapple. Homemade pineapple juice is essential here in helping that tartness really shine out. The taste does not seem to sing of pineapple oddly enough, though it does come up front to greet you at first. However the tartness is refreshing with a very light background sweetness and notes of pineapple and rum sweetness at the end. The bitters are essential in this drink. They absolutely add to nearly every dimension save for possibly color. This is very much an afternoon on a hot day cocktail.
Still we craved something more, something deeper, something darker. We tried a few gold rums and new we might be on to something. Then we hit on Appleton V/X and added some Benedictine for spice. I found Benedictine also pairs pretty well with pineapple oddly enough. We changed the syrup to passion fruit and added a bit more to make this more of an evening cocktail. The syrup took awhile to get right. If you simply matched it to the lime it muddied the flavors, and if you added to little it was overpowering. Thanks to odd Tiki measurements however we found the happy medium.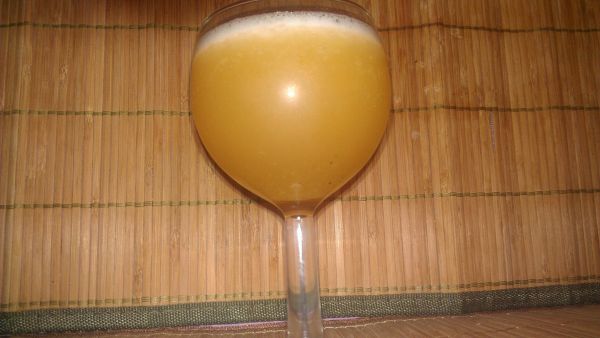 The Carioca Affair
Ingredients
½ oz fresh lime juice
1 oz fresh pineapple juice
1/3 oz passion fruit syrup
1 ½ oz Appleton V/X amber Jamaican rum
½ oz Benedictine
1 dash Angostura bitters
Shake with ice and strain into a chilled cocktail glass or coupe.
This pale dull golden drink gets it's rich foam from fresh pineapple and your immediately greeted by a rush of pineapple and passion fruit. Bitters play a key role in the middle of the drink enforcing spice along with the rum funk that finishes with a cleansing touch of lime and benedictine. The benedictine is actually a key player in this drink adding a pleasing bitterness and spice character throughout the cocktail.
Is anyone else out there playing with pineapple to think warm this winter? We'd love to hear from you. So until next time…
"You get hammered America!" – JFL